Department of Cornea and Refractive Surgery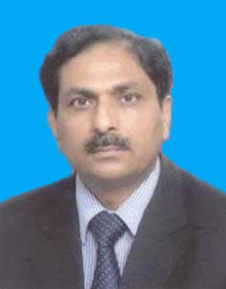 Faculty
Prof. Dr. Wajid Ali Khan
-
DO (Ire), FRCS (Glasgow), Sitar-i-imtiaz (Pak),
Chief of Medical Services & HOD
Prof. Dr. Abdul Moqeet
-
MBBS, DOMS, MSPC, FCPS, Senior Consultant
Dr. Shama Khan
-
MBBS, FCPS, Consultant
Dr. Hassan Mansoor
-
MBBS, FCPS, MRCSEd, FRCSEd, FICO, Senior Registrar
Dr. Fahim Ullah Khan
-
MBBS(KMC), FCPS(Pak), MRCS, Senior Registrar
Dr. Warda Ali
-
MBBS, FCPS, Senior Registrar
Dr. Rabia Sharif Bhatti
-
MBBS, FCPS, Senior Registrar
Request Appointment
Overview
Deals with complicated eye diseases of Cornea and anterior segment of eye.
Prof. Dr. Wajid Ali Khan is the head of the department. He is also the Chief of Medical Services of the Trust. He is specially known for his work in corneal grafting.
Most modern equipment like Confocal Microscope, CCL-Technology, Topography, and Specular Microscope etc. are available.
Modern treatment facilities like use Amniotic Membrane Transplant, Corneal Cross-linking, etc. are regular features of this department

Prof. Dr. M. Abdul Moqeet Khan is Consultant at the Cornea and Refractive Surgery Department and In-charge of Anterior Segment Division (Division Leader). He is also Director of National Academy of Paramedics, which is the training wing for paramedics at Pakistan Institute of Ophthalmology. He has vast experience in dealing with eye diseases in general and particularly of cornea and ocular surface.