Objective:
To deliver quality eye care at the door step of the community in rural and underserved population.
ACCO (Al-Shifa Center for Community Ophthalmology) runs one of the widest spread outreach programmes for the prevention of blindness in country. The Highlights of programme are as:
School Screening Programme
Free Eye Camps
Awareness and Primary Eye Care Session

For Students in School Screening Programme
For Teachers in School Screening Programme
For General Public in Free Eye Camping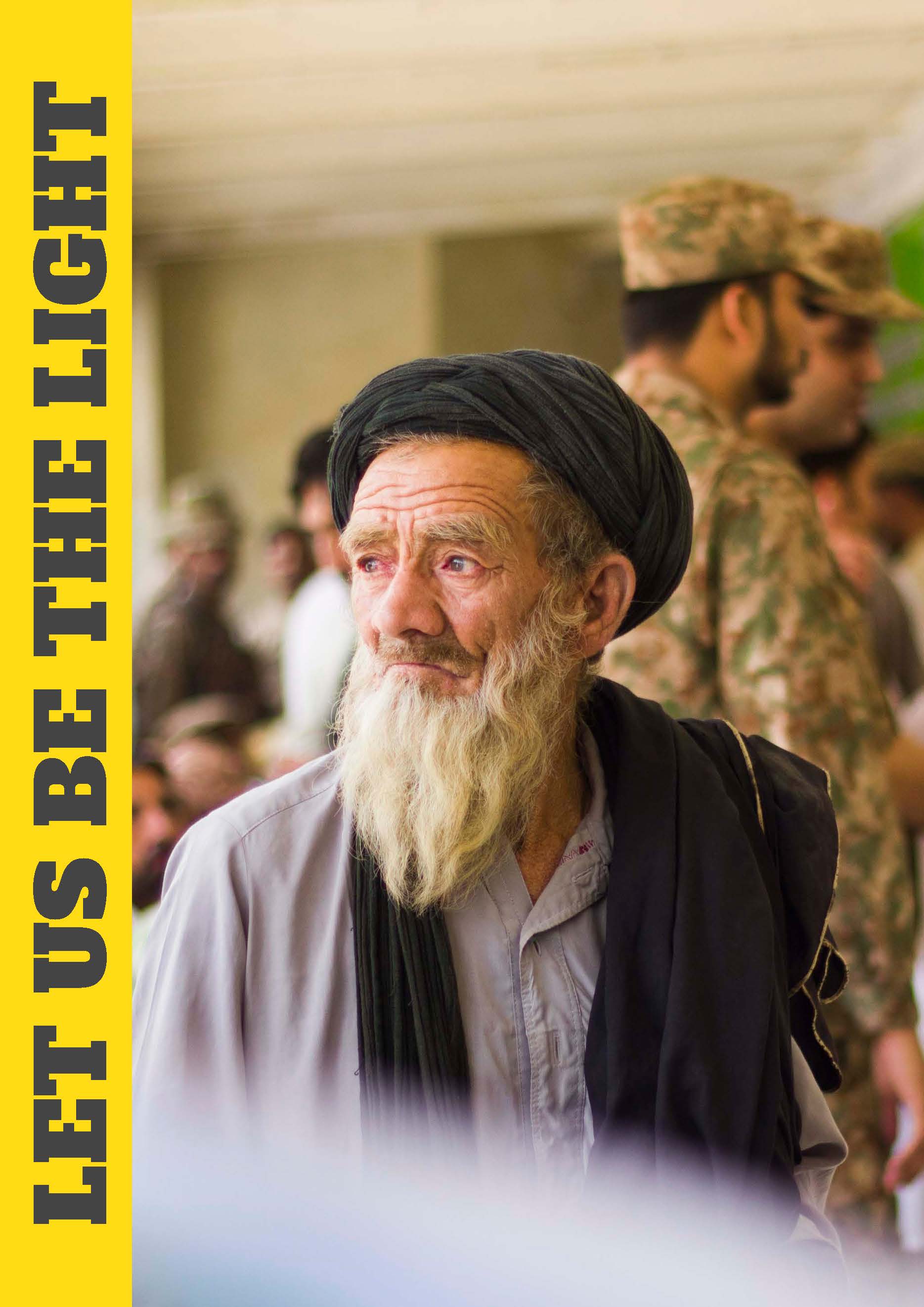 Taking Eye Care Services to the Doorstep of the Community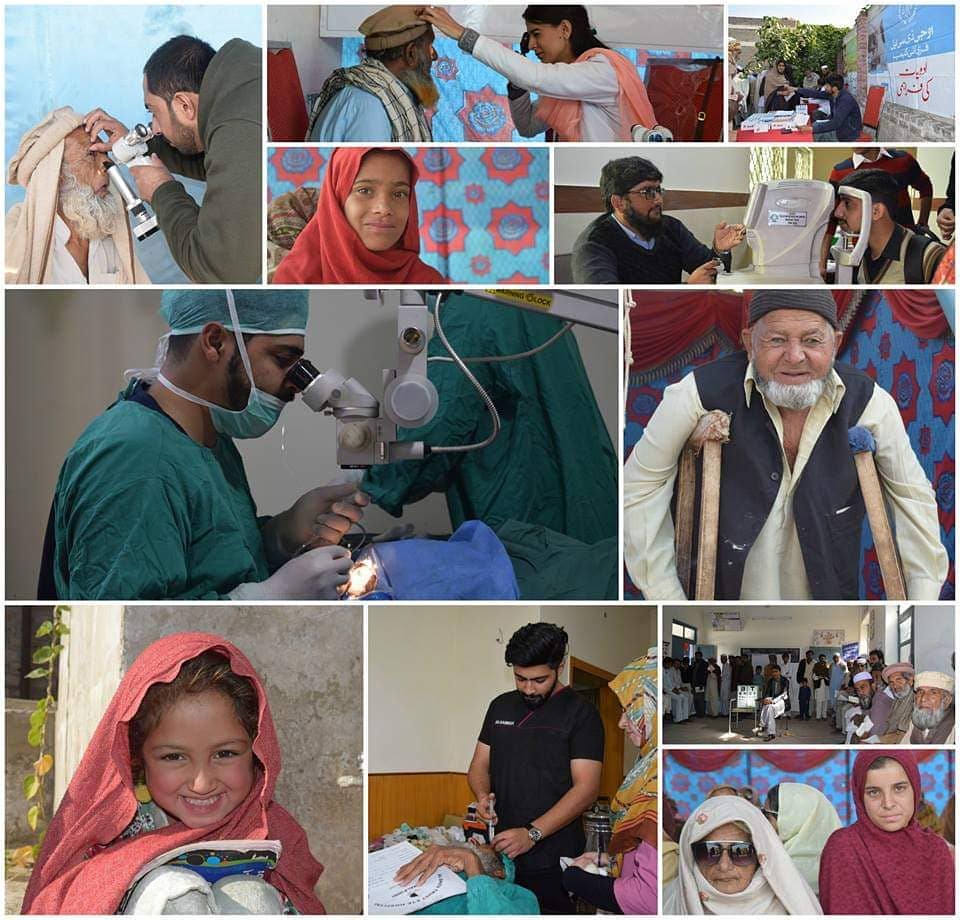 ACCO Team Composition:
Designation
Name
General Manager ACCO
Lt. col. (R) Dr. Tariq Usman
Manager ACCO
Dr. Hasan Raza Gulzar
lncharge Camp Team 01
Mr. Raja Raheel
lncharge Camp Team 02
Mr. Masood Azad
Manager School Screening
Miss. Ambreen Akhtar
For Screening / School Screening / Surgical Camps contact: 051-5487821-5 Ext: 254 & 255
ACCO has the capacity to establish 15-18 Eye Screening Camps in a month and School Screening team conduct school screening 5-6 days a week. The outreach programme has sufficient and reliable vehicles for going out to establish camps at location indicated by sponsor/donor.
SCHOOL SCREENING PROGRAMME:
The Basic motto of School Screening Programme is to screen diseases in school going children in early ages, To educate them about the maintenance and hygiene of eye health and finally to make teachers aware of General Body health and especially regarding eye health care.
School Screening Team:
School Screening Incharge
Eye Specialist
Optometrist
Refractionist
Nursing Assistant
Social Worker
Helpers
Driver
School Screening Programme holds all the activities mentioned below:
Complete Eye Screening
Awareness Sessions for Students
Awareness Sessions for Teachers
Complete Eye Screening:
All the students are firstly checked by An Ophthalmic machine i.e.: AUTO REF machine (For detection of any Refractive errors) Then they are sent for vision testing where their vision is checked by maintaining an appropriate distance. If the vision is not OK or below the standard testing distance i.e. 6/6. They are tried to be given a glasses prescription but if the vision is not improved by refraction or glasses the child is referred to hospital for detailed eye examination(Cycloplegic Refraction) As that should be done under the supervision and consents of guardian /parents.
Awareness Sessions For Students:
This session undergoes eye health and Hygiene Maintenance procedures, some Questionnaire Sessions between the cessionary and the students. After the Session, queries of the students are solved and they are answered by the ophthalmic team and qualified ophthalmologists.
Awareness Session for Teachers/Social Workers/Volunteers:
While the Screening is going on the teachers are given some awareness Sessions regarding the Diseases of Eye, General Eye Injuries Maintenance of eye Hygiene and Eye Health.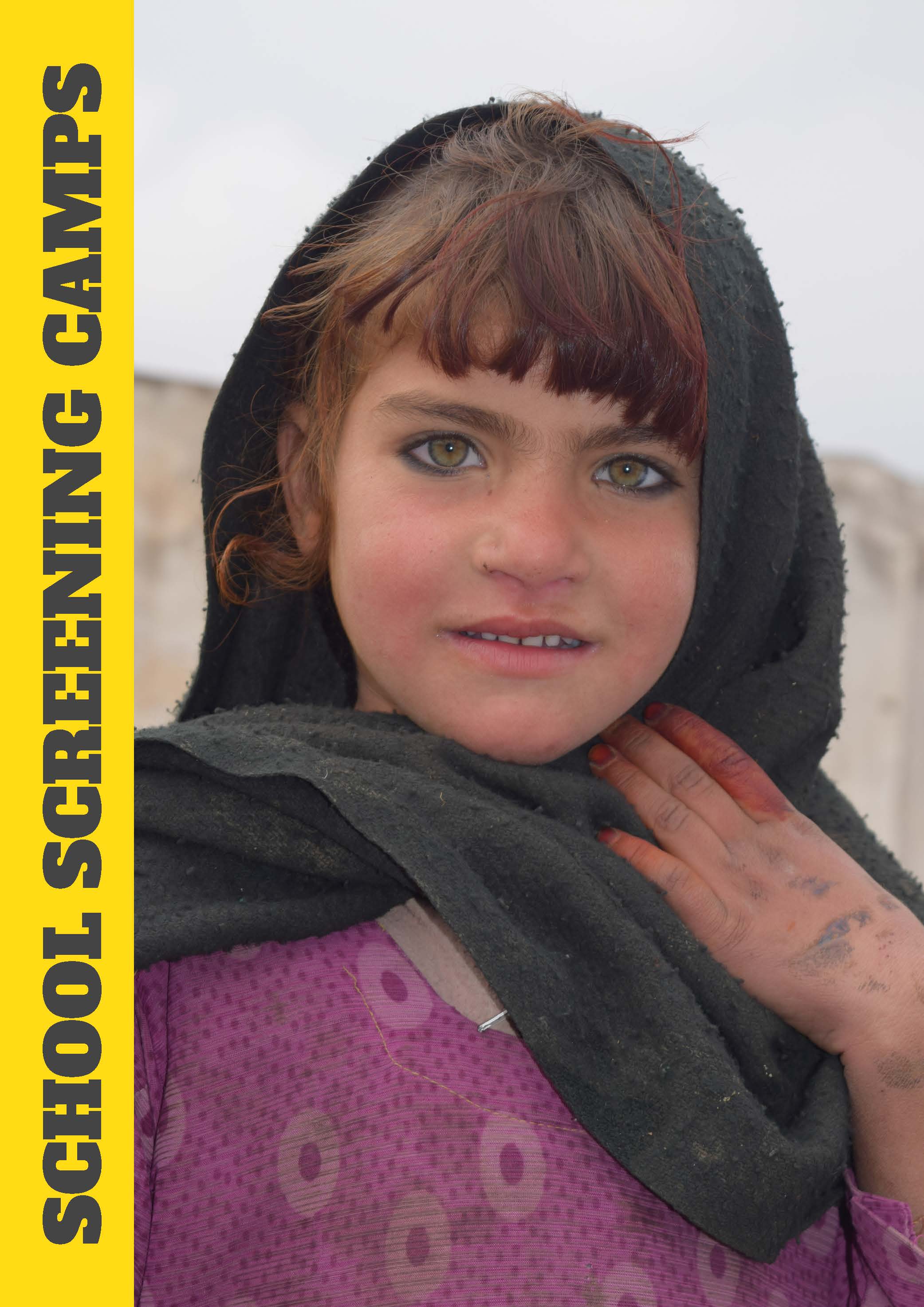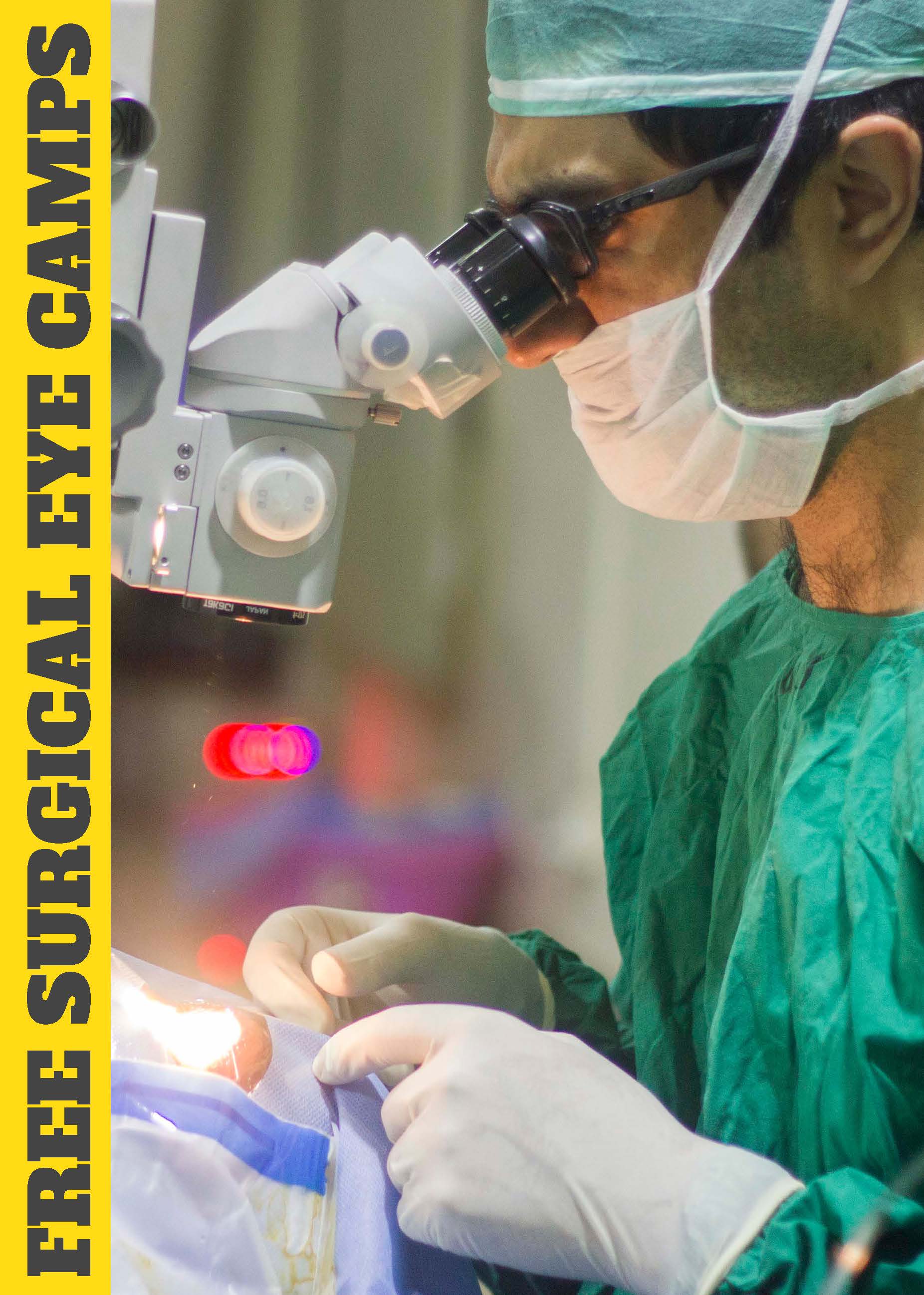 FREE EYE CAMP:
Free eye camp includes the following Sessions:
Free Eye Examination
Diagnosis of Diseases
Evaluation of Refractive Errors
Distribution of free Medicines
Distribution Of Free Glasses
Free Eye Surgeries
Free Eye Camps are arranged in far flung areas where the patients have no access to hospital and have no recourses to afford the medical facilities.
ACCO out reach team has following Medical Personals for establishing eye camps:
GM ACCO
Camp Supervisor
Community Ophthalmologist
Eye Specialist
Optometrist
Refractionist
Nursing Assistant
Social Worker
Supporting Staff
Driver
Camp Supervisor liaison on with the community Heads, local area persons and the area incharge of the camp site one day before the camp so that Advertisements such as Broachers Pasting, flyers distribution and announcements un the local mosques could be done.
On the day of camp patients are diagnosed and evaluated by optometrists and refractionists, ophthalmologists and those diagnosed with the diseases are given free medicines and those with refractive errors are given free glasses. Those who cannot be immediately given those facilities are referred to hospital for further checkups and examinations. All those patients who are diagnosed with cataracts surgeries are carried to the hospital in camp bus for surgeries under the supervision of the camp team. The patients are carried to the hospital and a person from eye team is detailed with the patient for the documentation and hospital formalities regarding Admission, Bedding, Medication and discharge till surgery is done.
Awareness session for General Public regarding the maintenance and hygienic measures of eyes are given by the community ophthalmologist.
We work for thousands of people to change their lives you can also contribute to this noble cause. Your small effort could bring a massive change.
You can participate in this outreach program by:
Sponsor a screening camp in your area
Sponsor a surgical camp in your area
Support a school to cater for vision screening and provision of glasses
Support in Provision of Diagnostic equipment
Support in provision of Van/Double cabin Toyota for outreach activities.