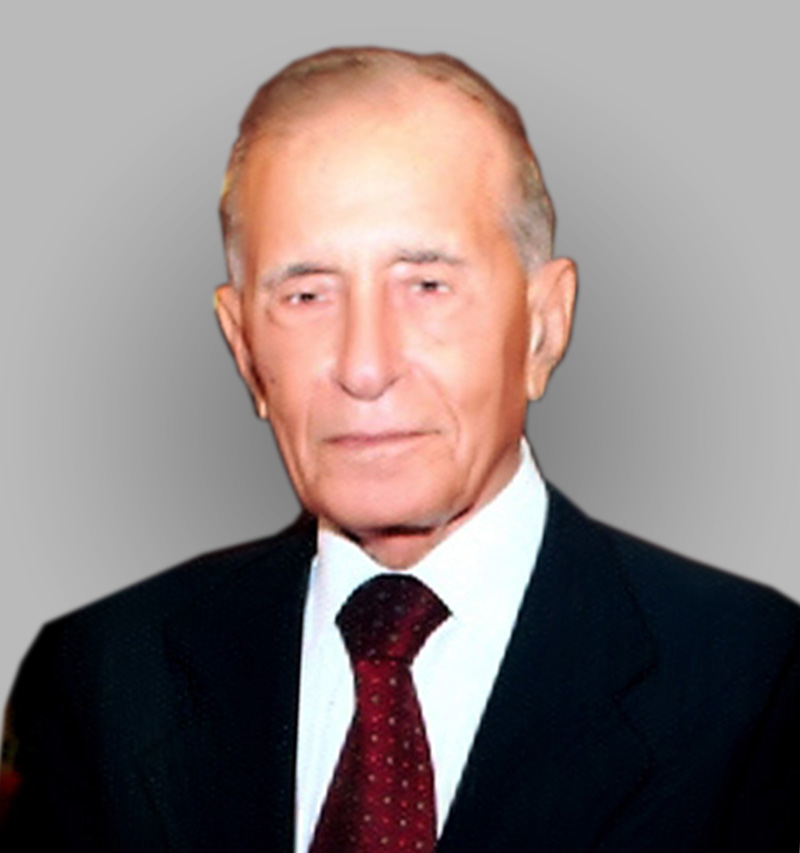 Lt Gen (R) Jahandad Khan (Late) was born at village Malhoo, District Attock in April 1929, He passed out from Pakistan Military Academy (PMA) Kakul in 1951 and commissioned in the Regiment of Artillery. He went through normal command, staff and instructional assignments during his military career. He retired in 1984 after 33 years of service. After retirement from the army, he was appointed Governor of Sindh Province in April 1984, a post which he served till Jan 1987. He also served as Chairman of the Pakistan Red Crescent Society for three years. He founded and headed the Attock Education Trust to spread literacy in his native town. However it was his contribution to eye care that earned him widespread recognition and respect. He won awards and more importantly the prayers of millions of eye patients who were treated free of cost at Al-Shifa Trust Eye Hospitals.
He established Al-Shifa Trust in 1985 and first Al-Shifa Trust Eye Hospital in Rawalpindi started functioning in April 1991. General Jahandad Khan devoted all his energies towards this brainchild till the last day of his life. He used all his strategic skills for the development of Al-Shifa Trust Eye Hospitals. Various phases were planned decades before their final implementation and now four state of the art eye hospitals are operating in Rawalpindi, Sukkur, Kohat and Muzaffarabad. He fully utilized his administrative skills learned during his military career to develop a world class institution for the care of eye diseases in Pakistan. This chain of hospitals has by now provided high quality eye care to over six million people all over Pakistan. Many got back their sight and were prevented from becoming blind due to the timely and quality eye surgery at these hospitals.
Lt Gen (R) Jahandad Khan had started Al-Shifa Trust in a humble way and made it into a large organization through donations small and big. He was the first major donor himself and donated all his savings at the time of retirement. The retired General would knock any door anywhere if he expected some assistance or donations for his Trust. His relentless, selfless "begging stories" are very humbly described in his book "Beacon of Light".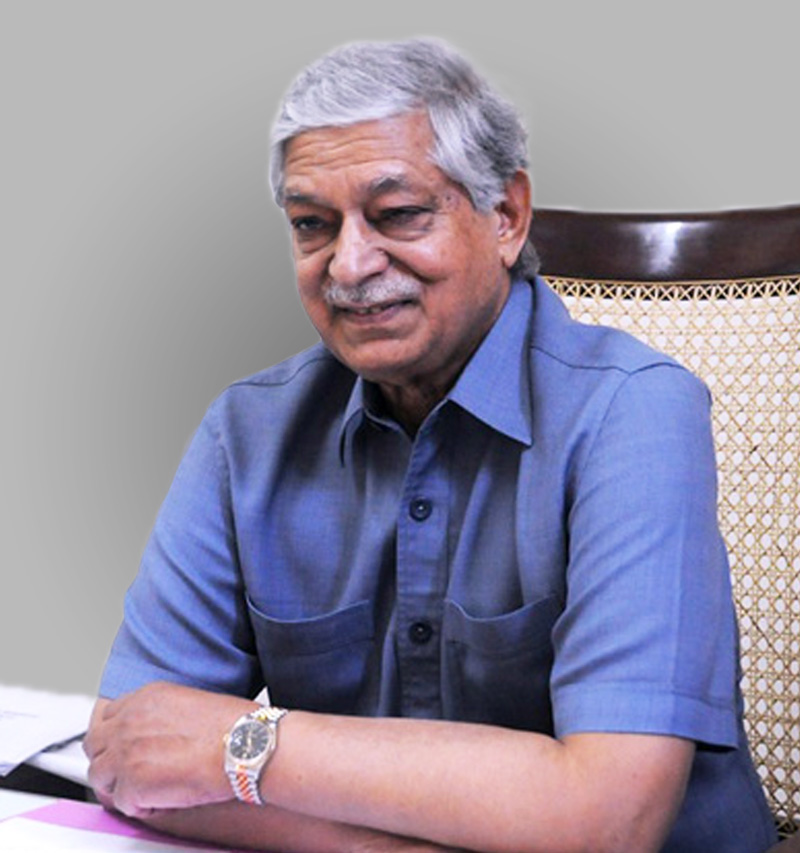 Maj Gen Rehmat Khan (R) was commissioned in the Armoured Corps. He served in the Army in various coveted command and staff assignments, commanded Mechanised Division and remained Director General at General Headquarters. He was awarded Hilal e Imtiaz (Military) by Government of Pakistan.
After his retirement from the Army he was appointed Managing Director Fauji Cement Company for three years. Later he remained Country Head/CEO Lafarge Pakistan Cement and Chairman of its Board of Director. He was awarded French Legion of Honour by the Government of France for promotion of trade and business between Pakistan and France.
He has been on the Board of Trustees of Al Shifa Eye Trust from last four years.
He is presently helping in the family business. He is married, has a son and a daughter and four grandchildren. Is involved in running charity of the family.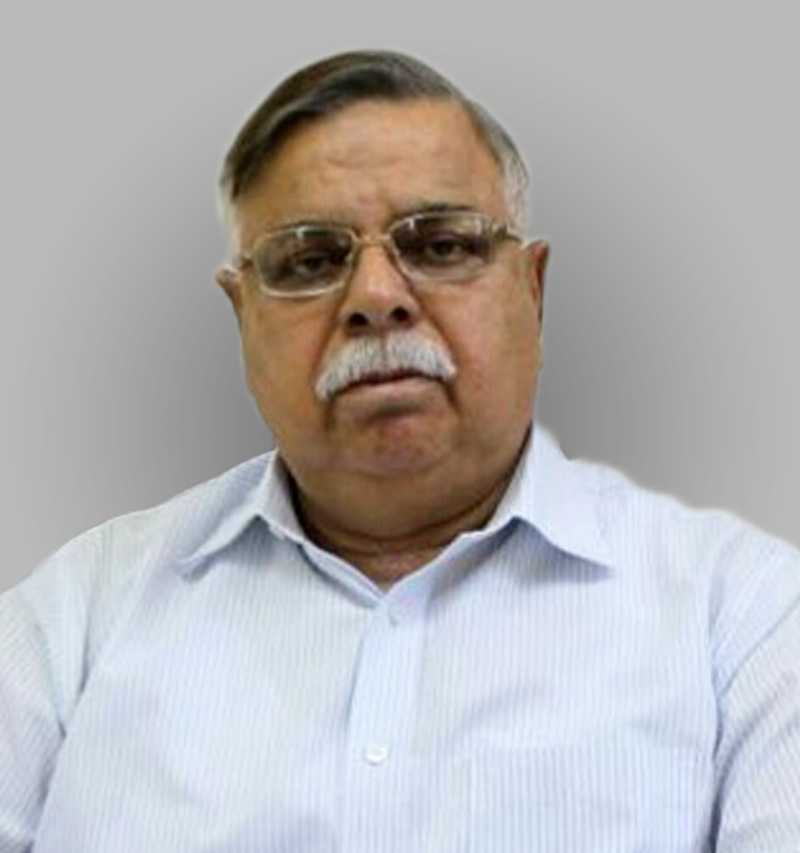 Lt General (Retd.) Hamid Javaid was the second President of Al-Shifa Trust Eye Hospital. General Jahanad Khan personally recommended General Hamid Javaid to the Board of Trustees at Al-Shifa Trust as his successor. After General Jahandad Khan's death, the Board unanimously appointed General Hamid Javaid as the President of Board of Trustees of Al-Shifa Trust. He resumed the charges from 7th February 2011 and worked relentlessly till his death due to cardiac arrest on 11th May, 2019.
Lt. General Retd. Hamid Javaid was born in Rawalpindi in 1946. Starting his military career in 1965, he received his basic training in the School of Armor Nowshera and later, received training at US Army Armor School Ft Knox. He graduated from the National Defense University and the Command and Staff College as well.
He served in the field army at several coveted positions including Command, Staff and Instructional appointments. He also had the opportunity of working as a military attaché in Pakistan Embassy at Washington DC, USA for four years (1986-1990).
His devotion and progressive approach towards Pakistan Army is exemplary where he twice received Hilal-e-Imtiaz for his endless services. He joined the federal Government as Chief of Staff to the President of Pakistan for 5 years (Nov 2001-Nov 2007) and later headed the Pakistan Arab Refinery (PARCO) in 2008 as Chairman of its board.